Υβριδικά Σώματα: Δημόσιες Συγκεντρώσεις
Hybrid Bodies: Public Gatherings
In 13-06-2012 I directed a public action at the city of Patras, that investigated the interaction between two actors and several passengers. The two female Greek participants wore a scarf like a hijab and they wandered around three central public spaces chosen by me. As on-muslim women this piece of cloth has a different connotation. Both of them were acting as they wish; they chose which clothes to wear (except the scarf), which way to follow, whom to talk, which language to use. I was following and taking photos of them and their interaction with the surroundings. I was paying attention to the way they were moving/acting with the scarf. At last I made a booklet that allows the reader to put together freely the photos of their movements with the reaction of the people.
Performers: Ariadni Georgatou, Dimitra Sereti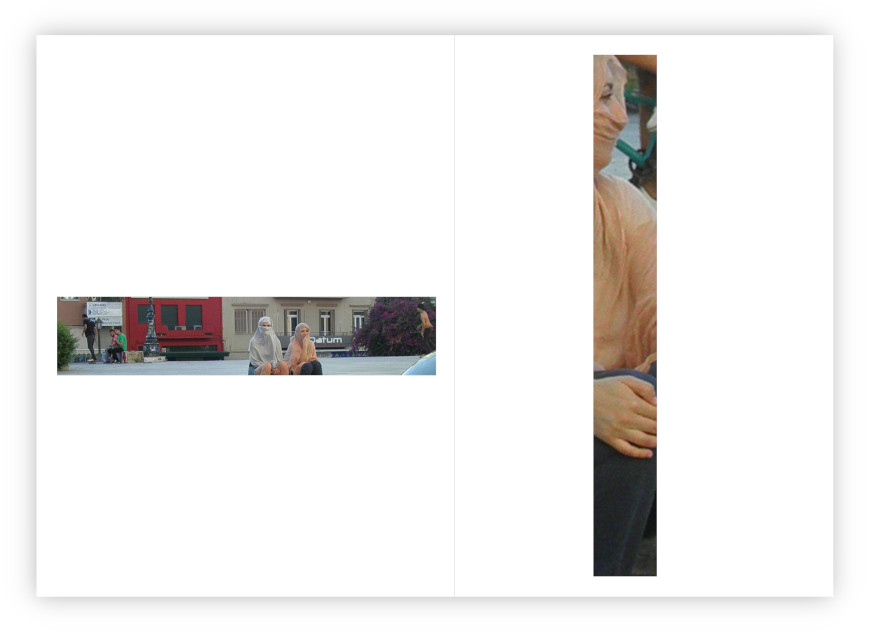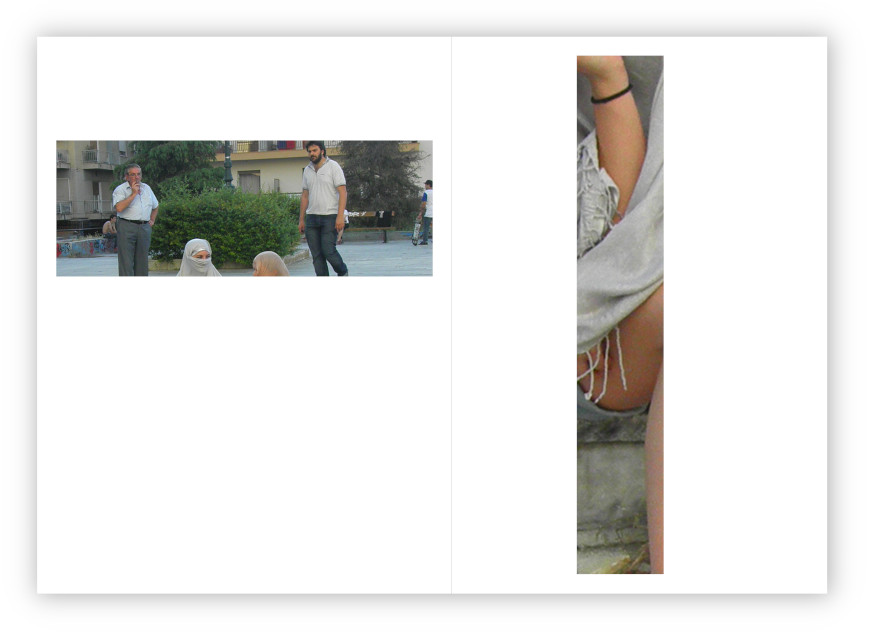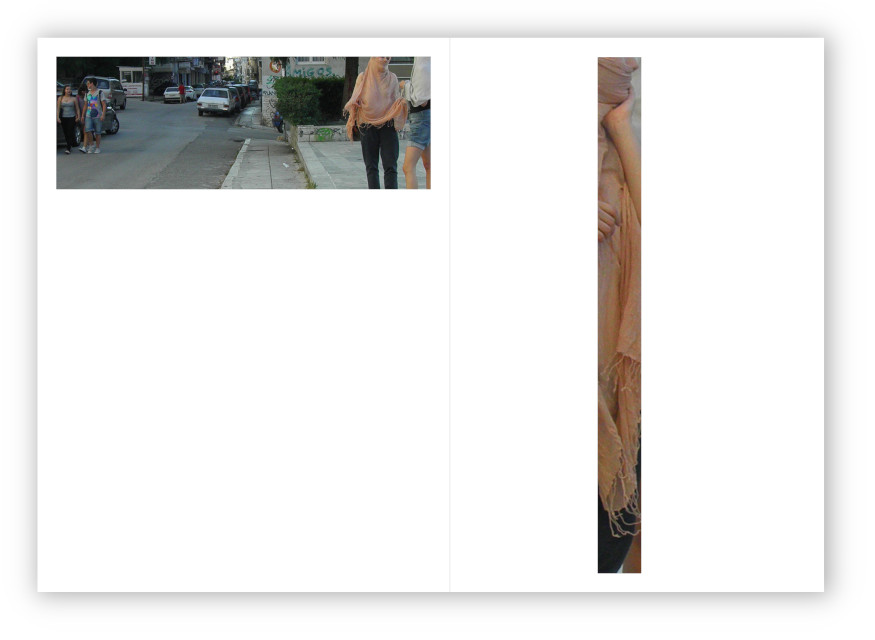 Public Gatherings: #occupy
This publication investigates the ways that the occupants were gathering around and observing the speaker during #occupy talks and speeches in Tahrir and Wall Street square in 2011. The last column opens the possibility for imaginative ways of activating public spaces of the city of Patras. In these locations the intervention "Hybrid Bodies" took part.